KOJI Eye Talk Super Hold Double Eyelid Maker 6ml
A powerful double eyelid-making eyelid glue with super hold abilities.
Even heavy single eyelids can be easily defined and transformed into double eyelids by a simple application and push of the special pusher tool. The gentle-on-skin liquid glue moisturises skin and is water and sweat-proof for a long-lasting hold. Comes with a convenient 2-way, Y-shape pusher tool!
Natural-looking double eyelids
Enjoy a natural, comfortable and inconspicuous finish. Eyelid creases can be positioned to your liking and preference, allowing even heavier eyelids to have a well-defined crease
Powerfully withstands perspiration and moisture to last all day
The waterproof formula has excellent adhesive power to help maintain double eyelids for a long period of time. Simply wash twice with facial wash to completely remove the product with no residue.

Mild, moisturising ingredients
Formulated with Chamomile Extract, Hyaluronic Acid and Botanical Ceramides that are mild and gentle on the skin.

How to use.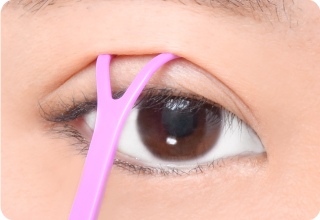 1. Use the Y-shaped pusher to locate where you want to make the eyelid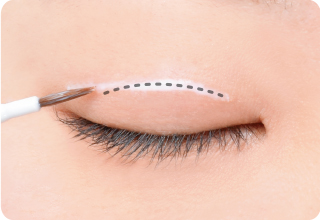 2. Draw the liquid gently to make a line (firstly appears as white color before drying)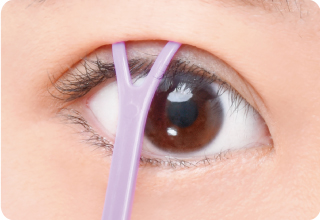 3. When the liquid becomes semi-dry, hold the center of the line with the pusher and keep your eyes open. The new double eyelid will setup when dried and the liquid turns clear (transparent)
Ingredients.
Water, alkyl acrylate copolymer ammonium, ethanol, EDTA - 2 Na, yuzu fruit extract, BG, chamomile flower extract, hyaluronic acid Na, methylparaben, propylparaben, phenoxyethanol